Are you looking for…
Audition coaching?
Help building a character?
Fresh eyes on a new act?
Finding the fun in your work?
Help building complicité in your ensemble, school, or organization?
Reach out to Clown Gym director, Julia Proctor, to arrange a consultation. Email info@clowngym.com
Julia Proctor, in addition to running Clown Gym and teaching Clown and Games at several Universities, is available for coaching and private workshops. She's coached folks on Broadway, in living rooms, and most things in between. If Julia is unavailable to help, she can connect you with other awesome folks who are.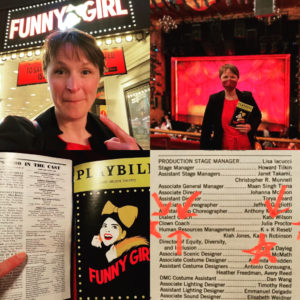 Also, check out our monthly Clown Jams, to work on new material under the guidance of an experienced Clown Gym coach in a supportive group setting. Clown Gym meets the last Thursday of each month September through May.